We're The Right Ones For The Job
Backed by over 10 Years of Experience
Certified & Insured to Get the Job Done
The Right Tools Used for the Utmost Results
Free & Detailed Quotes Provided
100% Guaranteed Satisfaction
FOR 24/7 EMERGENCY SERVICE. CALL US IMMEDIATELY.
What Our Customers Say About Us
Real Reviews From Real Customers
50+ Reviews
4/02/2022
Reliable, fast and on time
Albuquerque Tree Experts crew made my family happy. The service was prompt and the job was completed faster than I imagined.
3/19/2022
Great Service
Excellent and professional people. They were a pleasure to have around. They are always keeping me updated as to their progress.
3/01/2022
Very Professional
They had the tree removed the same day the tree fell. They did such a good job, we hired them to remove other dead trees.
Certified Albuquerque Tree Experts
Serving the Albuquerque & Bernalillo County with Over 10 Years of Combined Experience
Albuquerque Tree Experts is a family-owned tree service caring for the natural landscape of communities in Albuquerque & Bernalillo County. Our goal is to provide exceptional tree service to all residential and commercial clients looking to maintain or improve the natural surroundings of their homes and businesses.
How Can We Enhance Your Property
Best Tree Service in Albuquerque
. Call Us Today For All Your Tree Service Needs.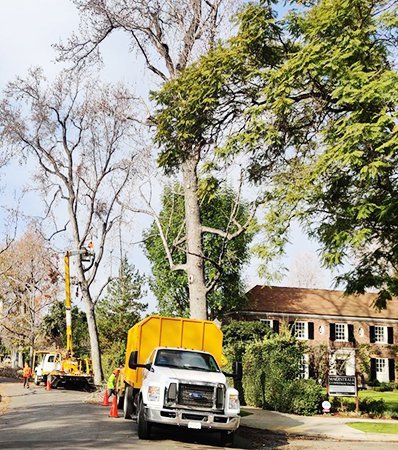 Your Certified Albuquerque Tree Experts!
Dedicated to Providing Our Customers with Exceptional Services

Certified Arborists
A Certified Arborist in Albuquerque is a dedicated professional that has many years of experience and formal training. We guarantee that all of our projects are managed by a Certified Arborist Albuquerque for your protection and peace of mind.
Safest Tree Removal Albuquerque Methods
We always use the SAFEST tree removal Albuquerque methods for your property's safety, to ensure efficiency, and to promote safety! We strive to save every tree we can, but sometimes tree removal is necessary.
Expert Tree Service Business
We are a local family owned and operated tree service and tree care company in Albuquerque, NM. We give you the promise of our hard work, dedication, and decades of expert experience.

Happiness Guaranteed
We provide professional and affordable tree care company for our clients. We'd love the opportunity to work with you and show why our exceptional service sets us apart from the rest.
Tree Care Albuquerque Tree Experts
Extreme weather conditions are pretty common in Albuquerque and other parts of New Mexico. Ice storms and thunderstorms can cause major damage to your trees. High winds can break tree branches or topple huge trees onto your commercial or residential property.
We specialize in helping you in these hazardous conditions. Our emergency tree removal team will help you get rid of dangerous trees and also assist with the cleanup, only leaving your home when it is both safe and looking appealing. Our team of experts is experienced in the delicate job of removing fallen trees without causing further damage to your home.
Why You Should Work With Professional Tree Service in Albuquerque Providers
Emergency Tree Removal is a 24/7 Service
We respond to all tree emergencies immediately. Depending on where you are located, we will be in your compound in under an hour to gauge the situation and come up with ideal solutions.
Our emergency lines are open 24 hours a day, 7 days every week throughout the year. If your tree turns into a safety concern in the middle of the night, you do not have to wait for the next day to call us. Call us at 1 am, 11:30 pm or 4 am and we will immediately dispatch a team armed with the best machines for handling emergency removing a tree.
We don't keep our customers waiting. We know waiting increases the chances of suffering from property damages and/or significant injuries. We are dedicated to helping you avoid spending money on property repairs and hospital bills.
1

Factors to Consider When Hiring an Emergency Tree Removal Team
Choosing a good company for emergency removing a tree helps you reduce the possibility of property damages. The key to avoiding bad emergency tree removal companies is considering the factors outlined below:
1. Availability
When you call an emergency tree removal company, you should receive an answer telling you that they are ready to handle your problem immediately. Any company that tells you to wait will be placing you at the risk of suffering further property damage.
2. Tree Removal Gear
Compared to normal tree removals, emergency tree removals require more advanced gear. For example, if the tree is lying on your house, those handling the removal should be able to lift it off without causing further damage. Doing your research to find a team with better machines and more experienced machine operators reduces the amount you will need to spend on home repair costs.
3. Experience
Emergency tree removals are extremely delicate – they do not have room for mistake. The key to ensuring that zero mistakes will be done is working with a team that has years of field experience.
4. Previous Performance
The best way to judge how effective a team is when it comes to emergency removing a tree is digging into its past. This should give you access to reviews written by previous customers. With the reviews, you will be able to determine the success rate of the team.
5. Cost
When you have a tree emergency, the cost of fixing the situation is not the first thing that comes to mind. However, it is still a good idea to enquire about the cost. Most companies take advantage of the emergency to overcharge customers – look for a company that charges a fair price.
2

Signs That Show Your Tree Might Fall
Before turning into safety hazards, most trees will show the signs outlined below:
If your tree has a significant lean that wasn't there before, this could be a sign it is on its way to falling.
If the ground surrounding the tree's base is cracked and the roots are showing, chances are, the tree's anchoring point is compromised.
Tree's with cavities on their tree trunks are ticking time bombs that can be brought down by heavy winds.
If a storm has broken your tree's trunk, removing the tree from your compound could help you avoid property damage.
If a tree has lived through a lightning strike, there is a chance that its stability is very compromised.