We're Your Best Choice for Tree Services
Backed by over 10 Years of Experience
Certified & Insured to Get the Job Done
The Right Tools Used for the Utmost Results
Free & Detailed Quotes Provided
100% Guaranteed Satisfaction
FOR 24/7 EMERGENCY SERVICE. CALL US IMMEDIATELY.
What Our Customers Say About Us
Real Reviews From Real Customers
50+ Reviews
4/02/2022
Reliable, fast and on time
Albuquerque Tree Experts crew made my family happy. The service was prompt and the job was completed faster than I imagined.
3/19/2022
Great Service
Excellent and professional people. They were a pleasure to have around. They are always keeping me updated as to their progress.
3/01/2022
Very Professional
They had the tree removed the same day the tree fell. They did such a good job, we hired them to remove other dead trees.
Certified Albuquerque Tree Experts
Serving the Albuquerque & Bernalillo County with Over 10 Years of Combined Experience
Albuquerque Tree Experts is a family-owned tree service caring for the natural landscape of communities in Albuquerque & Bernalillo County. Our goal is to provide exceptional tree service to all residential and commercial clients looking to maintain or improve the natural surroundings of their homes and businesses.
How Can We Enhance Your Property
Best Tree Service in Albuquerque
. Call Us Today For All Your Tree Service Needs.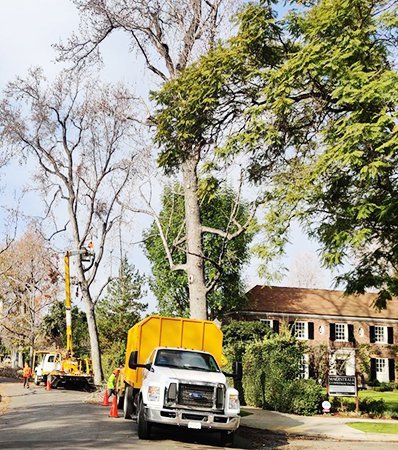 Your Certified Albuquerque Tree Experts!
Dedicated to Providing Our Customers with Exceptional Services

Certified Arborists
A Certified Arborist in Albuquerque is a dedicated professional that has many years of experience and formal training. We guarantee that all of our projects are managed by a Certified Arborist Albuquerque for your protection and peace of mind.
Safest Tree Removal Albuquerque Methods
We always use the SAFEST tree removal Albuquerque methods for your property's safety, to ensure efficiency, and to promote safety! We strive to save every tree we can, but sometimes tree removal is necessary.
Expert Tree Service Business
We are a local family owned and operated tree service and tree care company in Albuquerque, NM. We give you the promise of our hard work, dedication, and decades of expert experience.

Happiness Guaranteed
We provide professional and affordable tree care company for our clients. We'd love the opportunity to work with you and show why our exceptional service sets us apart from the rest.
Tree Care Albuquerque Tree Experts
Professional tree trimming helps restore tree shape and gives trees an appearance that makes your entire landscape pop. The tree maintenance procedure helps open up commercial properties, giving the tenants a nice view of their surroundings. For a minimal cost, working with professional tree trimmers gives you one of the biggest property value boosts.
We are dedicated to improving the appearance, safety, and health of trees in the Albuquerque region. A top-rated tree trimming near me company, we give every property owner a chance to work with a team that pays attention to detail, takes your ideas and turns them into reality, and makes safety a priority when handling all tree care services.
Why You Should Work With Professional Tree Service in Albuquerque Providers
Why Work with Professional Tree Trimmers?
There is no denying that you will have to spend some money to work with a tree trimming near me company. However, the benefits you end up getting from professional tree trimming outweigh the cost:
1. You Save Time
Trimming a tree can take hours, and if you do not have tools to make the procedure simpler, you may need an entire day to trim a single tree. Working with tree trimmers removes tree care from your "to-do" list, allowing you to work on other crucial tasks.
2. You Avoid Injuries
All it takes for you to suffer a deep cut is a slip when you are cutting a branch with sharp tools. The pain inflicted by the cut could cause you to lose focus – this could force you to fall from the top of the tree. A fall from a significant height could mean broken limbs or even head traumas.
When working with professional tree trimmers, you won't climb up the tree or use the sharp tools. This helps you avoid cuts or falling from trees.
3. You Save Your Home from Damages
It might seem like you have everything under control when you are sawing off a branch. However, if important utilities are present under your tree, the branches could fall them, causing significant damage.
While you could have avoided professional tree trimming costs, you will have to spend money – probably in the tune of thousands of dollars – on property repair costs.
4. Professionals Help You Avoid Tree Damage
Without experience, trimming a tree puts you at the risk of cutting the wrong branches. Instead of making the tree look better, this could make your tree look unattractive. In extreme cases, a DIY could leave your tree damaged irreparably, forcing you to spend money on its removal and replacement.
With decades of experience, a tree trimming near me company knows how to trim all tree species. This means zero chances of tree damage.
Benefits of Trimming a Tree
Investing in tree trimming provides the following benefits:
Better Looking Home
A tree trimming near me company removes the branches that make your tree lose shape. They will remove the dead branches that are destroying your perfectly green tree. This will make your trees look aesthetically appealing, which will result in higher valued property.
Better View of the Surroundings
Tenants generally prefer commercial properties that give them a perfect view of nature around them. By working with professional tree trimmers, you can remove branches from overcrowded crowns, opening up your property.
Increased Sunlight Exposure
Trees require sunlight for photosynthesis. Without enough sunlight, the trees cannot make enough food. Tree trimming removes unnecessary branches, allowing the remaining branches to have access to sunlight.
Improved Safety
When trimming a tree, professional tree trimmers focus on removing branches that might fall unexpectedly. Getting rid of these limbs eliminates the possibility of property damage and injuries.
Improved Productivity
Some trees – like apples – won't develop fruits if tree trimming is not handled correctly during their growth phase. For maximum productivity, most fruit trees require their owners to manage overcrowding on their crowns. Excess branches on the crown mean more competition for minerals and hence lower productivity.